At 22 November 2016, I defended my thesis Ready to give up on life. A study into the lived experience of older people who consider their lives to be completed and no longer worth living.
Please find the English summary here.
Since 1991, there is an on-going public debate in the Netherlands, questioning whether elderly people with a wish to die should have legal options to ask for assisted dying. In October 2016, the Dutch Minister of Health presented a proposed law that would allow people who are not suffering from a medical condition to seek assisted suicide if they feel they have "completed life." Proponents of the law counter that limiting assisted death to patients with terminal illnesses is no longer enough, and that older people should have the right to end their lives with dignity, and when they so choose.
My PHD-study is the first in-depth study world wide, aiming to develop a thorough understanding of the phenomenon 'life is completed and no longer worth living', as it is lived and experienced by elderly people who do not suffer from a life-threatening disease or a psychiatric disorder. It involves several phenomenological and ethical reflections on this phenomenon. This study was funded by The Dutch Organisation for Scientific Research (NWO).
Besides working on my thesis, I also wrote a book for the general public in which the personal stories of older people play a prominent role.

Some (Dutch) comments on the book 'Voltooid Leven':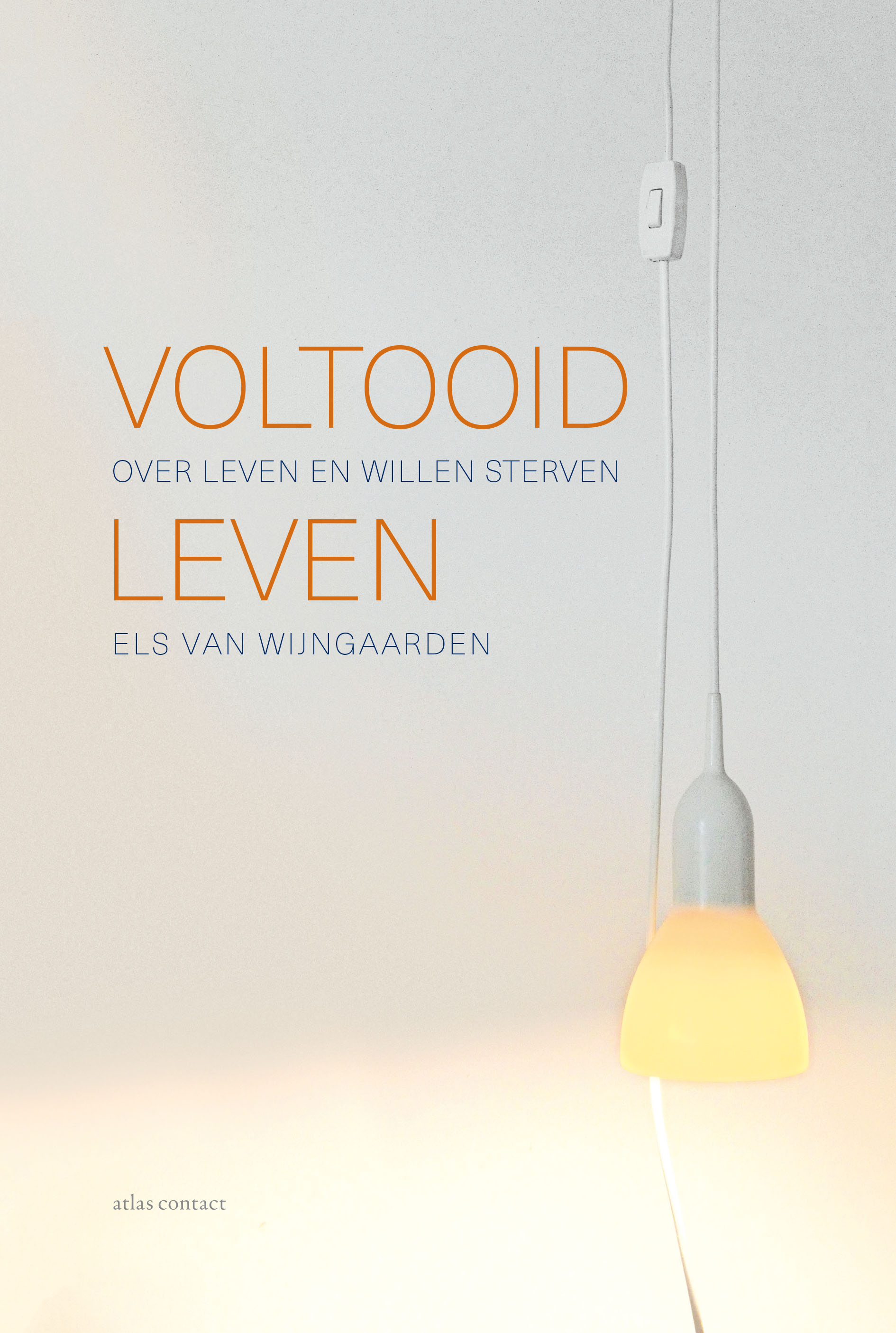 'Met haar zorgvuldige analyse van de beweegredenen weet Van Wijngaarden de lezer voor een al te zwart-wit oordeel te behoeden.' – Volkskrant ****
'De kracht van het boek van Van Wijngaarden is dat ze niet óver, maar mét de mensen zelf praat.' – Nederlands Dagblad
'Een intelligent, aandachtig boek dat leest als een roman.' – Vonne van der Meer, schrijver
'Het onderzoek van Van Wijngaarden is een eye-opener. Het is zo opvallend omdat ze de term "voltooid leven" van zijn bedrieglijk rustgevende aura ontdoet.' – Bert Keizer, verpleeghuisarts, filosoof, publicist
'Iedereen met een mening over #voltooidleven of de Pil van Drion moet dit boek lezen. Het is echt niet zo simpel mensen.' – Gert van Dijk, ethicus KNMG
'Gisteren heb ik het boek van Els Wijngaarden gelezen. Bijna als een thriller. Ik vond het aangrijpend en ben zeer onder de indruk. Veel lijden lees ik in de gesprekken die ze heeft gevoerd en met intense zorg opschrijft. Het klinkt zo helder, bijna mooi: voltooid leven, en ik las over levens die zeker als in een symfonie prachtige, opwindende, liefdevolle delen kennen; maar op het einde gingen de disharmonie en de atonale klanken de levenszin overheersen. Leven in een samenleving die niet meer op je wacht, waar je er niet meer toe doet, waar je over de muur wordt gegooid, kan de levenszin ernstig aantasten. Luisteren naar onmacht is niet eenvoudig. Dat vraagt om innerlijke ruimte. Els van Wijngaarden helpt anders te kijken dan dat ene geluid dat alles wil regeren. Er is ook stilte in haar boek. Het maakt duidelijk dat het debat niet moet gaan over 'recht' maar wel over gesprek, dialoog en vinden van wegen.' – Marinus van den Berg, deskundige in de palliatieve en geestelijke zorg en auteur van o.a. Lijden verlichten